From my first job on, as an intern in the small animal surgery department at a French vet school, teaching became my partner in life (see my CV). After many years of experience in students', interns', residents', practitioners' training and post-graduate teaching I could see the need to provide support to specialists .
Founder of many teaching and training programs
In my career, I have successfully founded many teaching programs: The first private internship and the first ECVS residency programs in France … the soft tissue surgery, the orthopedic and the anesthesia curricula for the European School for Advanced Veterinary Study…and many other contributions to teaching veterinarians and human surgeons.
Now that I have developed and led private and university surgical services, I have decided to devote my next didactic efforts to the professional developments of specialists. Given the paucity of trainings at our advanced level, I created Veteducation.vet. We, as specialists, do want to improve our knowledge and skills but in close contact with world-renowned experts who want to share at our level of expertise. This is my aim through Veteducation.vet! Recruiting the best experts and bringing them to you!
Any hobbies and a supportive family… The harder you work, the more you need true hobbies. I have been into classical music since I was a kid, and never stopped…this led me on the stage of the most famous international theaters, from Carnegie Hall in New-York to Musikverein in Vienna…
Sports are a part of my life: I like the "feel good" feeling after the effort (running, ski-touring) but I need the adrenaline of some fast sports (fast catamaran sailing, skiing).
I am looking forward to welcoming you to our next Masterclasses.
Our veteducation.vet Masterclasses are built on the same concept as any music or dance masterclass. The organizers bring world-renowned experts to selected participants. The expert is not only a peer but THE Master. The attendees are not only individuals but a class bond together by common background and expectations.
"Gilles has been teaching and organizing the best courses I have ever seen or taken part in for years. These courses involve regularly inviting the best experts in several subspecialities of veterinary surgery. Gilles realized how much he would learn from seeing these experts teach at sub-specialist levels and how much more he would learn by chatting with them as specialists outside the lecture hall. If he, a world-leading expert in minimally-invasive and soft tissue surgery himself, benefitted so much from these interactions with field-leaders, surely every other specialist could! The idea of providing continuous education for specialist has been his for years and it has finally come to life. Such courses should be more akin to sharing experiences rather than rigid, one-way teaching. The way Gilles is structuring his courses will allow just that. I am extremely excited to be part of this venture. Not only is it of course flattering to be invited to share my sub-speciality at such a level, but I am also, selfishly, looking forward to learning myself a lot from what the other experts will teach us!"
Dipl. ECVS , oncologic surgery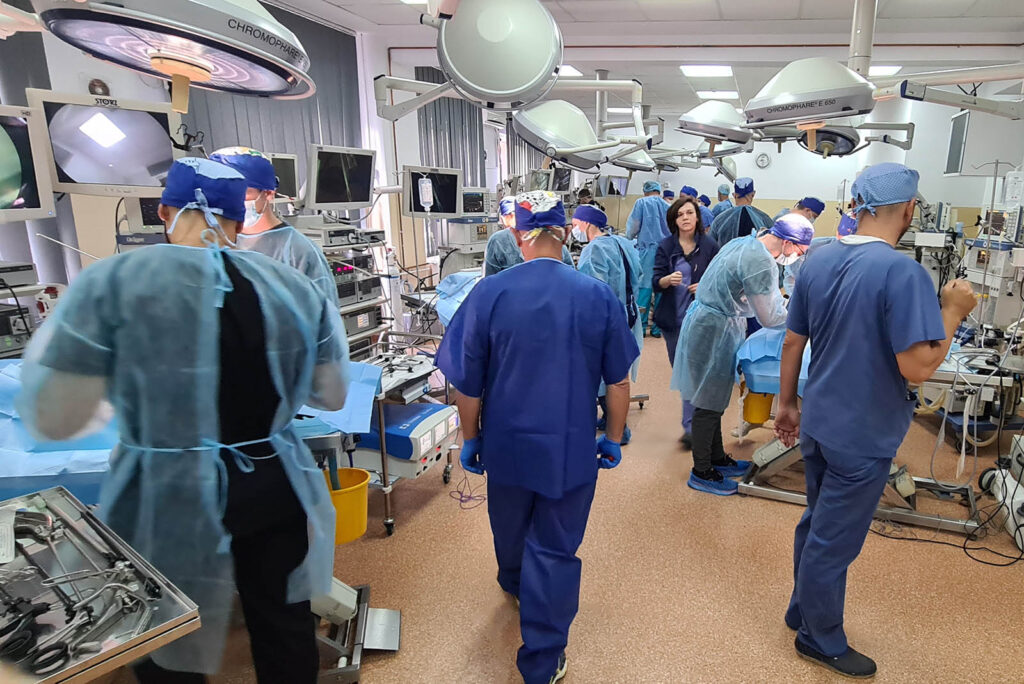 Our masterclasses at Veteducation.vet are different